Unbong Eden is a vegan restaurant in Gangnam that serves its customers with amazing traditional Korean cuisine and other wide variety of delicious food items that are vegan, and also some items that are sugar-free and gluten-free. The price range of this restaurant is less than 10,000 Won making it easy for everyone to enjoy everything at really reasonable prices. They also provide their customers with the option of paid parking so that they don't have to worry about parking their cars in random places. Their business hours start from Monday to Sunday at 11:00 am to 10:00 pm. They accept credit cards too and provide their services at relatively low prices.
All of the items of Unbong Eden restaurant are made of quality ingredients that add to the goodness of the delicious dishes.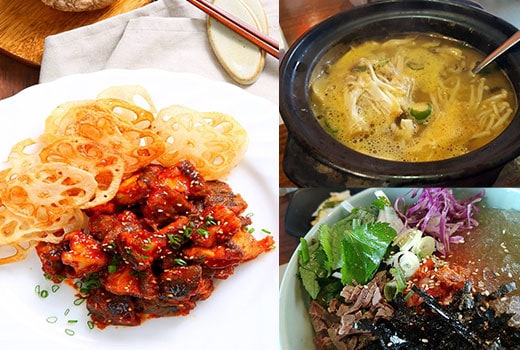 How to Get to this Place
The main address of Unbong Eden Restaurant is 2F, 6 Teheran-ro 4-gil, Gangnam-gu, Seoul (Gangnam Station Exit 1). You can contact them using the number +82-025663119 for more details. You can also visit the Unbong Eden website if you want to know more about the place. The restaurant is open at:
Monday – Sunday from 11:00 am to 10:00 pm
Unbong Eden restaurant is near Gangnam station, only a hundred miles away from exit 1. You can either take your vehicle or walk to the place by simply following the address. You can easily find this place as it is really popular and well-known. For tourists, this place is a must-see and has exceptional dishes.
Best Menu
Being in South Korea and having different dietary preferences doesn't mean that you'll have to miss out on the authentic tastes of Korean cuisine. Unbong Eden restaurant brings to its customer's amazing vegan dishes that have similar tastes to those non-vegan and non-vegetarian dishes of South Korea. The ingredients used in the dishes of Unbong Eden restaurant are all organic and ingrown. The organic ingredients make the meals really healthy and enhance the taste too. The muksa bowl served here is delicious. They also give their customers Jjigae stew and bean curd stew which are very flavorful and mouthwatering. They also have spectacular wild vegetables. The most popular dish that this place serves is Bibimbap that includes a rice bowl along with a mixture of sesame oil and vegetables. The food served at this place is quite filling and wholesome.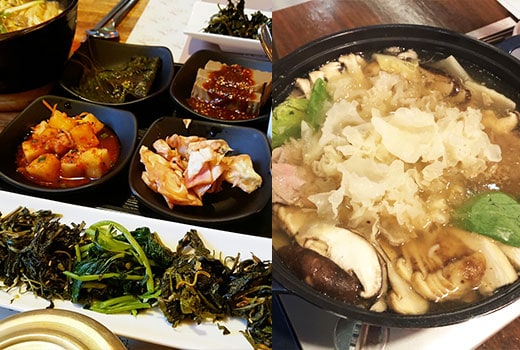 Atmosphere
This place is excellent and aesthetically pleasing with a calm and relaxed atmosphere. The interior is well decorated and cozy too. The staff is polite and kind and helps the customers in choosing the dishes that they would love. The owner of this place is really sweet and welcoming too.
You may also like: