Ppuriontheplate, a vegetarian restaurant in Seoul, Here you are, you would have a chance to try their vegan menu such as brown rice, gluten-free and sugar-free vegan desserts, drinks, muffins, and cakes. The owner of this place is very friendly and offers cooking classes as well. As this restaurant is quite small you have to reserve your spot before visiting. They also have vegan cooking classes as well; if you have any questions contact them via their Instagram.
Ppuriontheplate, a vegetarian restaurant in Seoul is a cultural place that serves various vegan meals and desserts.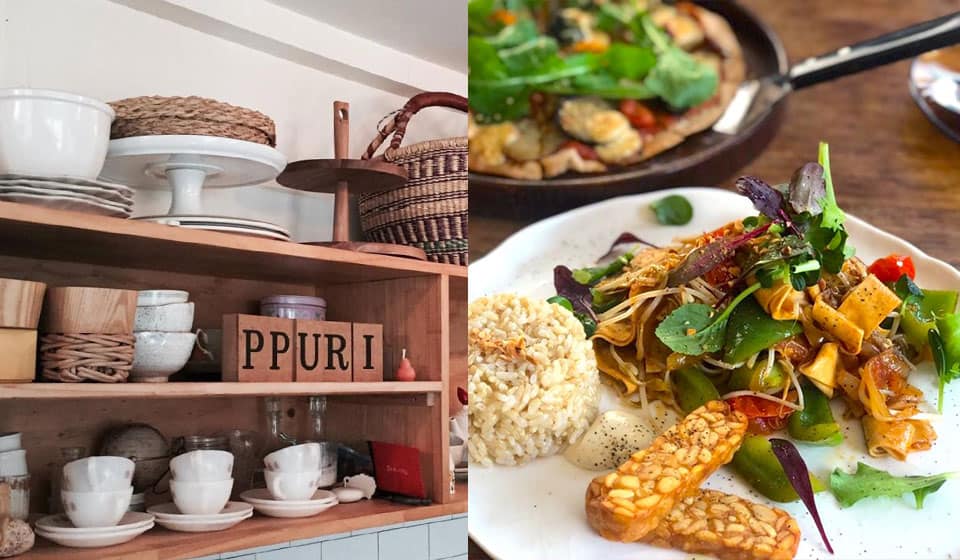 How to Get to Ppuriontheplate
The main location of the Ppuri on the plate, a vegetarian restaurant is 57 Gyedong-gil, Jongno-gu, Seoul, South Korea. The restaurant opens on an irregular schedule. You should call them first before going to the place so that you can check to see if they are opened or not. You can also contact them using the number, +82-7041338126 for more details. The vegetarian restaurant opens regularly only every Saturday from 12:00 pm to 6:00 pm. You should reserve your spot by contacting them through their facebook or by calling the number given above. For reservations contact them by Thursday at least. It's 5 minutes walking distance from Anguk Station exit 3 (line3). Go out on a Saturday and follow the address, keeping in mind the opening hours of this restaurant, to reach this exotic place. You can also check their website to know more about them.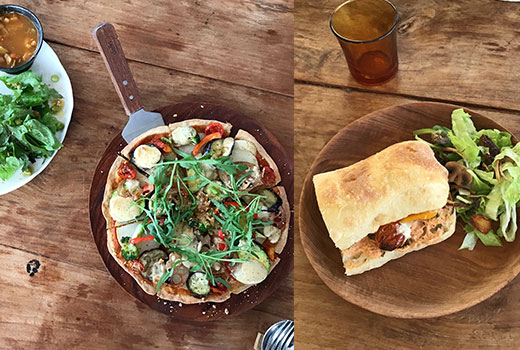 Best Menu of Ppuriontheplate, vegetarian restaurant in Seoul
The parfait and affogato this place serves are mouthwatering. Sometimes, they also serve off-menu dishes such as chickpea and tofu, along with salads and apricot bread. Their spring plate is really nice; all the ingredients used in the dishes are organic. Lasagna with salad and pickle stuffed on the side tastes excellent.
Atmosphere
It is a small café with a really relaxing and pleasant atmosphere. The owners of the place are really nice and friendly. They speak English as well so that their customers can have a better understanding of what they are ordering. The atmosphere is cozy and aesthetically pleasing.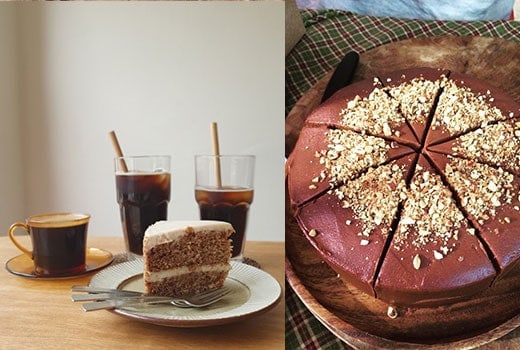 Vegan Dessert, Must-try item in Ppuriontheplate
Their gluten-free, vegan cookies and cakes are exceptional. The ice cream in the affogato and rooibos muffins are delicious. Their caffeine-free grain coffee, when combined with chocolate cake, tastes incredible and quite filling. The cold quince tea served here is majestically scrumptious. Every cake is tasty and moist, and they range between 7,500 KRW to 8,000 KRW. They also have muffins that make for a great vegan dessert. The carrot pound cake is fantastic. The freshly made blueberry-ade with real berries is something out of this world. The cakes are healthy, sugar-free, and gluten-free so that you can eat as many of them as you want without any worries. Their tea is also perfect for drinking when the weather is cold. Whole cakes are sold as well. Make reservations beforehand if you need them.
You may also like