Even the richest place of South Korea, Gangnam has found a way to become a vegan Seoul. Since Gangnam has always been an upscale commercial area it is also a hub for people and tourists who like to try different food items and experience different tastes now and then. Foodies of all types rejoice in Seoul and that is why it is also home to some of the best vegan restaurants in Gangnam. 

Let me guide you to places where you could enjoy vegan dishes here!
[ Contents ]
Best Vegan Restaurants in Gangnam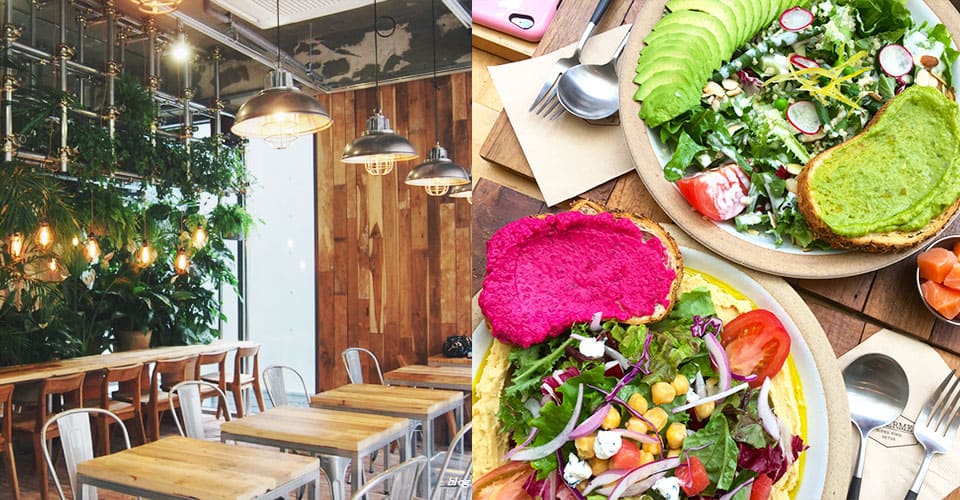 Location: 10 Dosan-daero 54-gil, Gangnam-gu, Seoul
Open Hours: 11:30 am – 9 pm | Break Time: 3 pm – 4 pm
La Ferme is not exactly an ideal dinner place but perfect for breakfasts, lunches, and brunches. Their burgers and sandwiches in the vegan menu makes La Ferma a definite place to visit. The price for different items on the menu varies from 10,000 Won to 20,000 Won.
More, you can find some tasty and healthy dishes in this restaurant with appetizing vegan food choices. The different and tasty looking salads especially quinoa salad and chickpea salad have become popular and the most ordered food items here. Besides, a list of freshly baked bread with different types of sides like beet hummus is rich in flavor you'll definitely enjoy your meal.

The restaurant has a very natural and earthly environment that puts you in just the right mood to enjoy an organic and vegan meal and treat your body with good and nutritious food. Also, they have a variety of smoothies such as kale, apple, lemon, celery, ginger and coconut water, etc. And detox teas are also available at La Ferme to flush out the toxins and prepare your tummy for a treat!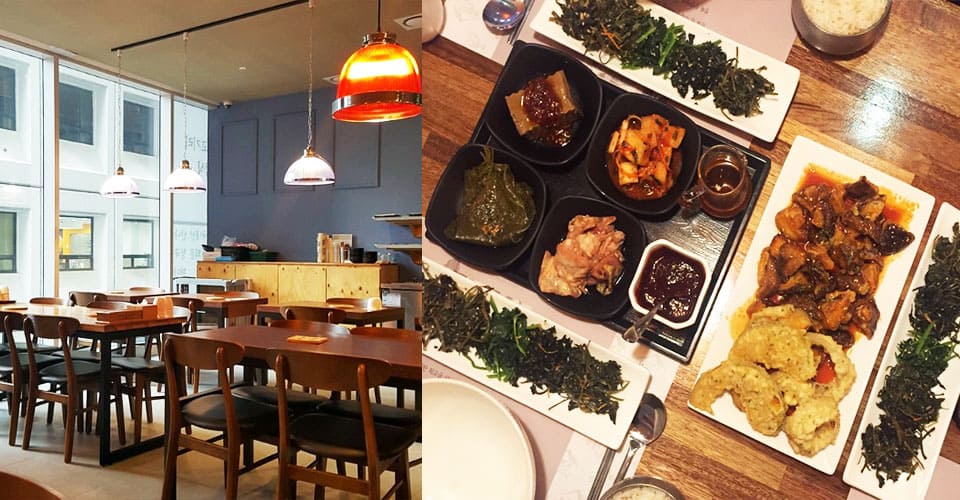 Location: 2F, 6 Teheran-ro 4-gil, Gangnam-gu, Seoul (Gangnam Station Exit 1)
Open Hours: 11 am – 10 pm 
To enjoy a completely traditional Korean vegan food visit Unbong Eden Restaurant in Gangnam. A vegan Seoul is a place where you don't miss out on Korea's authentic dishes just because you have slightly different dietary habits.
Overall ingredients which are added in the dishes at this restaurant are all ingrown and organic. It enhances the health benefits and adds a natural taste to the many vegan foods like Muksa bowl, Jjigae stew, Bean curd stew, and Wild Vegetables that you can dine in and enjoy. The most popular menu in Unbong Eden is Bibimbap which is a rice bowl with mixtures of vegetables and sesame oil.

Easily you could find Unbong Eden Restaurant near Gangnam Station, just 100m away from exit 1. Go enjoy Korean dishes in vegan style!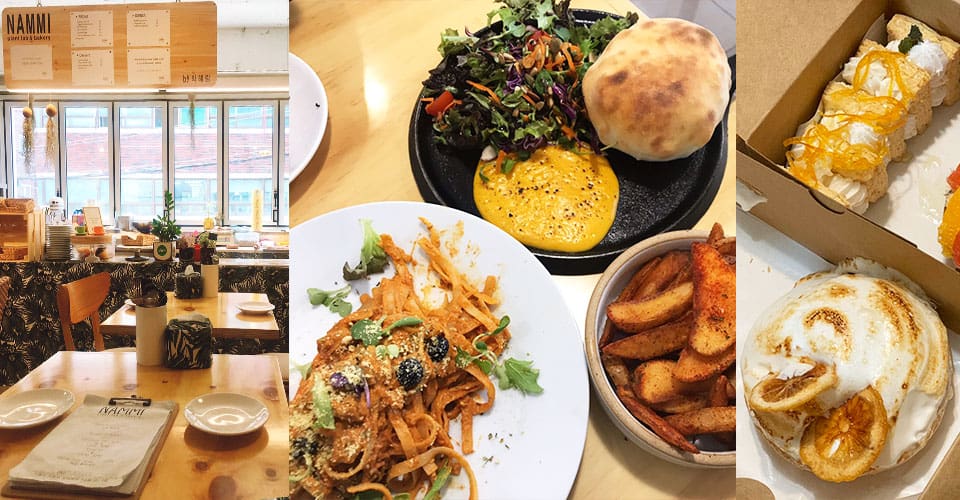 Location: 2F, 455-20 Bangbae-dong, Seocho-gu, Seoul
Open Hours: 12 pm – 9 pm | Break Time: 4 pm – 5:30 pm
Closed: Monday
The owner and CEO of the restaurant Christian shared once that he likes to create and experience new ways to make vegan food more exciting and delicious. All the menus here in Nammi Plant Lab made by fresh vegetables just so the customers always have something new to look forward to.

This vegan restaurant serves you with tasty food and bakery items from both western and eastern cuisines like mac n cheese, pizza, popular Asian soups and different types of rice meals. Don't miss out vegan desserts here too!
Here in this post, you can see more menu, dessert, and drinks as well.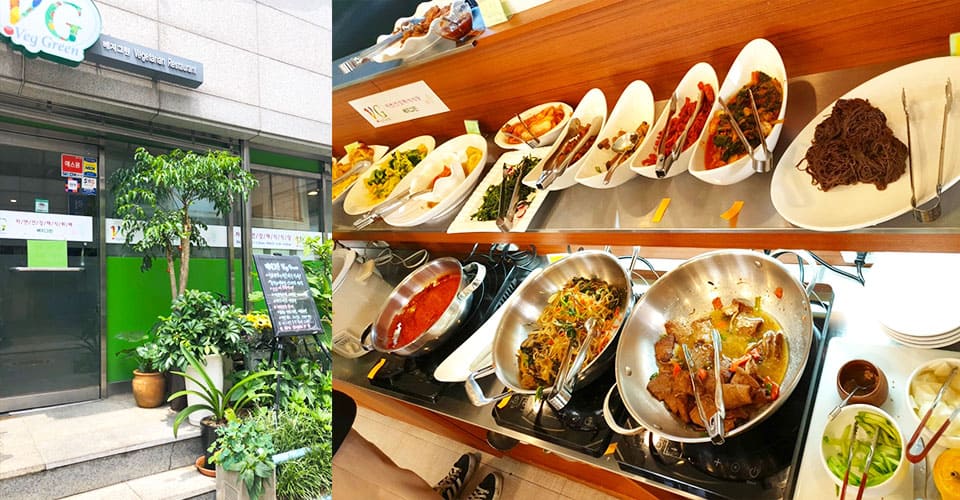 Veg Green | 베지그린
Location: 24-10 Gaepo-ro 20-gil, Gaepo-dong, Gangnam-gu, Seoul
Open Hours: 12 pm – 9 pm | Break Time: 2:30 p – 6 pm
A pleasant buffet place for vegans to enjoy lots of different and delicious vegan dishes in Gangnam, Seoul. Veg Green offers you some of Korea's best dishes in vegan style. So that you don't feel left out among the rest of your foodie friends.

Apart from dining options they also let you buy their best vegan food items at a very reasonable cost. The price range to expect in Veg Green is from 10,000 Won to 20,000 KRW. Furthermore, regular customers of Veg Green love the friendly staff and their welcoming behavior towards them. On the buffet menu, they have pasta, noodles, ramen, sausages with soy meat, various vegetables, soup and so much more all in vegan style just for you. Enjoy it!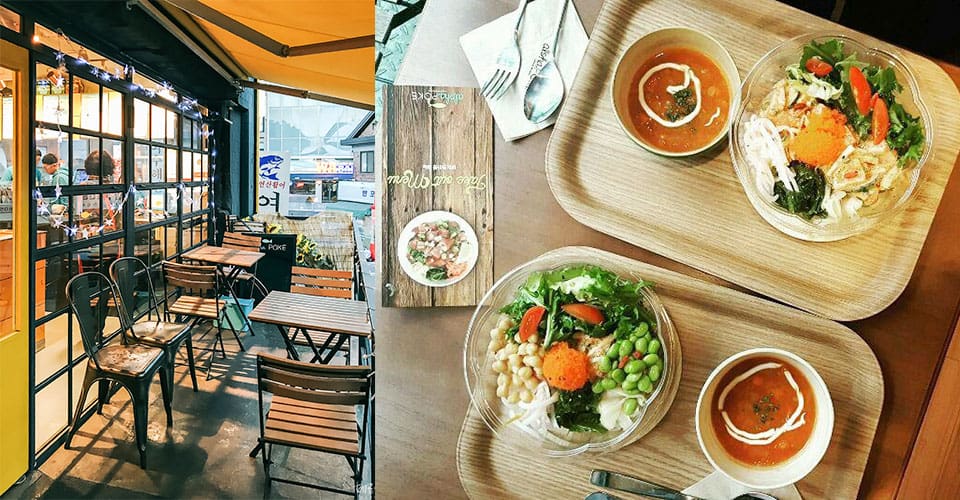 Location: 22 Gangnam-daero 79-gil, Gangnam-gu, Seoul, South Korea
Open Hours: Weekdays 11 am – 10 pm | Weekend 11:30 am – 9 pm
Closed: Sunday
Some people would tell you that visiting Aloha Poke in Gangnam means you'll get a chance to eat vegan dishes with a touch of Hawaiian style. And they might be right but it is really an experience that you need to have yourself to decide. They have western cuisine with meals suitable for both vegans and non-vegans.

For a vegan, you can order your bowls of legumes and vegetables like avocado, quinoa and chick peas with yummy and classic wasabi mayonnaise, yuzu ponzu and soya sauce marinade. If you have a non-vegan friend along they can order poke bowls and get served with different toppings on top like tuna, salmon, pork in butter and shrimp as well. 

It's a great place to dine in for a healthy and full course meals. The food at Aloha Poke will not be heavy on your wallet and you easily expect your meal to cost you around 10,000 KRW.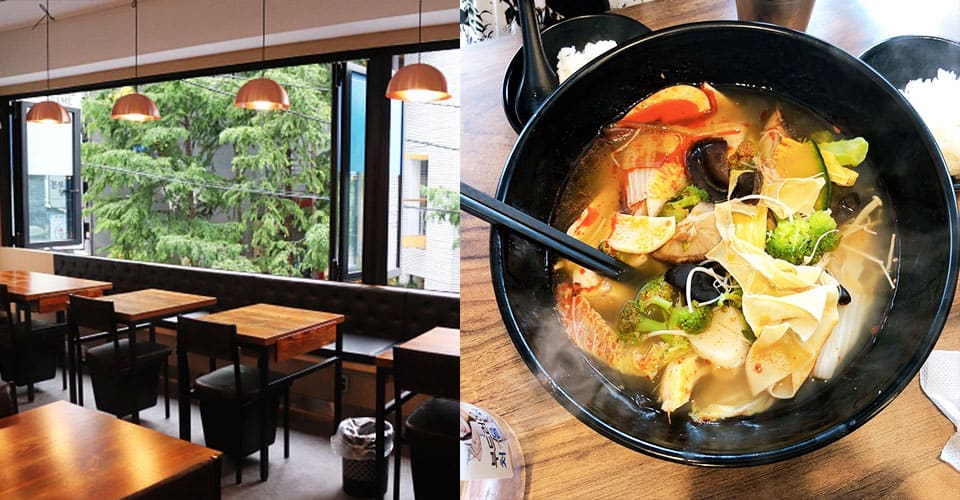 Location: 22 Gangnam-daero 102-gil, Gangnam-gu, Seoul
Open Hours: 11 am – 10:30 pm
A restaurant with Chinese cuisine in Korean style. A decent place popular for both non-vegans and vegans. You can enjoy delicious food at any time of the day. Breakfast, lunch and dinner menus have meals like vegetable soups, tofu, and freshly cooked vegetables.

Also, vegetarians and vegans can look forward to visiting Sonogong Malatang with much excitement and order their favorite kinds of vegan soups and vegetables made with tasteful spices and healthy overall. It is one of the few great vegan restaurants Seoul which offers both dine in and take away options as well.
You will be delighted to see the wonderful vegetarian foods that you can get here at the vegan restaurants in Gangnam!
You may also like