Ooh Breado is a vegan bakery and patisserie which provides its customers with takeaway services. It serves delicious and healthy vegan food at competitive prices. You can find a wide range of vegan treats here. For tourists, this vegan bakery is a must-visit. They can taste those heavenly vegan flavors here which are not available anywhere else.
The best part of Ooh Breado vegan bakery is that the breads are made every hour!
How to Get to this Place
The main location of Ooh Breado vegan bakery is 3, Sangdo-ro 37-gil, Dongjak-gu (at Yangnyeong-ro), Seoul, South Korea. The hours that this vegan bakery is open can change from time to time, so you should call them first to confirm if they are open or not, to avoid any trouble. You can also contact them using the number, +82-01042710509 for more details. They also have an Ooh Bread Instagram page to check out the recent posts. The best news is that it remains open from Monday to Sunday from 10:am to 8:00 pm without having any days off.
You can easily find this amazing vegan bakery by following google map or by using the address as mentioned earlier. It is really easy to find and won't take you too long to figure out as to where it is. The tourists can especially take this as a vegan bakery quest, the first to reach wins!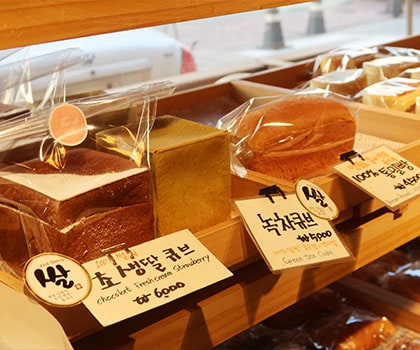 Best Menu
This place has the best selection of scrumptious bread. The best menu here includes cakes, croissants, sourdough bread and a lot more such delicious items. Also, their Korean azuki bean bread and injeolmi bread are chewy and soft. The croissants here look too good to be true, but they actually are very real and tasty. Moreover, Tofu, veggie rolls, and pumpkin bread are also utterly delicious. All of the items on their menu are the best items with bursting flavors and aroma, fantastic texture and the perfect amount of sweetness and saltiness that are in no way less appetizing than any other non-vegan bakery items of Korea.
Atmosphere
This little vegan bakery is charming and aesthetically pleasing. The staff here is also very friendly and treats the customers with a wonderful smile. Although there is no seating area in this vegan bakery and patisserie, the overall environment is absolutely amazing.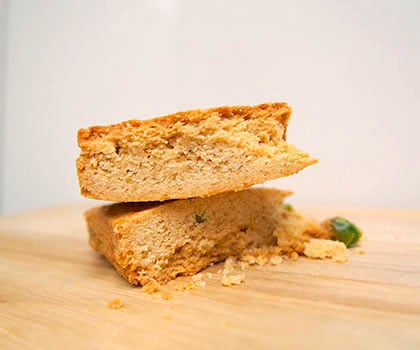 Vegan Dessert
The chocolate croissants of Ooh Breado vegan bakery are a treat not to be missed if you are in Seoul, South Korea. The scones this place makes are yummy! The brownies and cream buns are the special vegan desserts of this vegan café in Seoul. They also have hummus and muffins, which are the literal definition of foods straight from heaven. The blueberry/green/red bean pastries topped with crumble and nuts are something everyone should try at least once. But we are sure you'll be coming back for more 🙂
You will also like