Yummyyomil Vegetarian restaurant and Cafe is one of the top-rated vegetarian restaurants and café in Seoul. It serves a wide range of freshly bakes items, soups, salads, and burgers that are made in the house. Yummyyomil also offers its customers various products from different categories, such as vegan, organic, raw, gluten-free items, and western goods. It also provides a juice bar, delivery, take-out, bakery, and catering services. It is open from Tuesday to Sunday from 08:00 am to 09:00 pm, burger orders are from 11:00 am and last orders are placed at 08:50 pm.
The goods made at Yummyyomil Vegetarian restaurant and Cafe are super delicious and have a lot of nutritional value as well.
How to Get to this Place
The main location of Yummyyomil is 6-5, Yanghwa-ro, Seoul, South Korea. The timings at this restaurant vary so, you should call them before going so as to avoid any inconvenience. They have a website and you can also contact them using the number, +82-23250082 for more details. The general timings for this restaurant are:
Tuesday – Sunday from 8:00 am to 9:00 pm
Monday Closed
Follow the maps, and you can easily find the place. Once you get to this place, you'll see how cozy and beautiful it is. The seating area is perfect and really cute.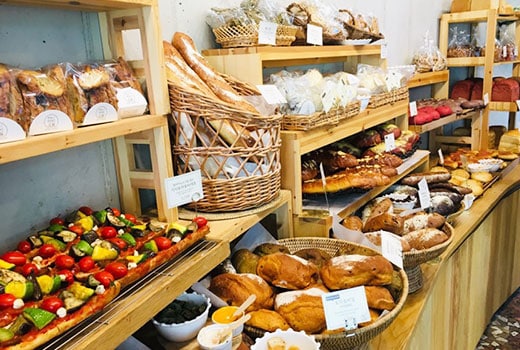 Best Menu
Yummyyomil vegetarian restaurant and cafe gives its customers delicious sandwiches, baked goods, burgers, and bread. Their baked goods are their specialty, and one of the most popular items in the baked goods is their coconut custard bun. Their different types of sweet and savory breads are amazing. The curry filled bread stands out, and their burgers are served with fries and a drink. The cheeseburger, mushroom burger, BBQ burger, and spinach burger are the perfect combination of healthiness and incredible taste. Eggplant topped baguette with jalapeno cream is majestically mouthwatering, and the vegan cheese and bacon are out of this world in all the right ways.
Atmosphere
Yummyyomil is a wonderful and cozy place. The atmosphere of this vegan restaurant is lovely and aesthetically pleasing. The outdoor seating and wheelchair access attracts a lot of customers to this place. They also accept credit cards and provide their customers with free wi-fi. Their staff is very friendly, and they also speak English so that tourists can easily communicate and get what they want. They offer all their products at a reasonable price so that you can enjoy it to your fullest.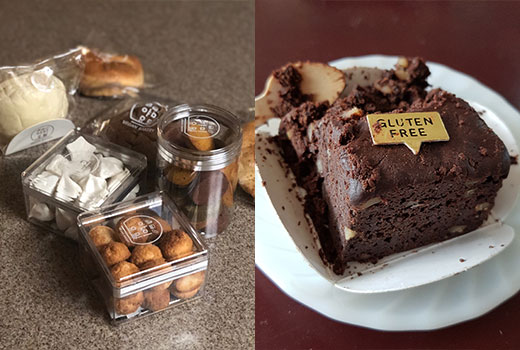 Vegan Dessert
Their chocolate brownie and cupcakes are incredibly delicious. The vegan milks are a treat not to be missed. They also have a good variety of pies, including pecan pie which is full of delicious flavors. The cheesecakes on their menu are amazing vegan desserts. Moreover, all of their vegan desserts are super healthy and amazingly delicious, available at really low prices so that everyone can enjoy them without having to worry about their budget.
You may also like