Balwoo Gongyang Vegetarian Restaurant is a restaurant and vegan café in Seoul, serving Buddhist temple cuisine in a modern and clean place. This exotic place is managed by a Buddhist nun from the temple of Choe Gae Sa across the street. Before you come to this place, it is suggested that you book your place beforehand to avoid any issue. They have a set menu, but you can still order various dishes by paying additional charges. The last orders are placed at 2:00 pm and 8:45 pm. Their food categories include vegan-friendly goods, Korean dishes, Buddhist cuisine, and honey items.
This stunning vegetarian restaurant and café in Seoul has earned Michelin Star and is located at the junction of Insadong-gil 5 and Ujeongguk-ro.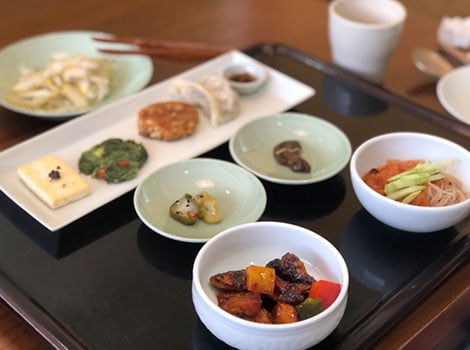 How to Get to this Place
The main location of Balwoo Gongyang is the 5th floor of Temple Stay Information Integration Center, 56, Ujeongguk-ro, Jongno-gu, Seoul, South Korea. You can call them using the number +82-27332081 for more details. The general timing schedule is:
Monday – Saturday from 11:30am – 3:00pm and 6:00pm – 10:00pm
Sunday Closed
The timings of this place can vary depending on various factors so, it is best that you contact them to confirm if they are open or not so that you can save both your time and money. Once, you reach this place by following the address; you won't regret coming here even a bit. You can also check their website for everything you need to know, balwoo.or.kr
Best Menu
Balwoo Gongyang Vegetarian Restaurant's soy protein cutlets are amazingly delicious. The sesame noodles and bibimbap not only look tasty but are very mouthwatering and flavorful as well. Their tomato salad with sesame seeds is a surprise of flavors and deliciousness. Their cabbage kimchi is spicy and tasty at the same time. Also, the pickled melon that this place serves is also quite delicious. The stews, mushrooms, and dumplings are really fulfilling. The mock meat tastes real, and veggie Katsu combo was also pretty savory. They also serve water and herbal tea along with the set meals. You get to choose between different options of set menus and prices. All of the set menus have amazing dishes and an outstanding presentation. The drinks contain honey, but the food is vegan-friendly.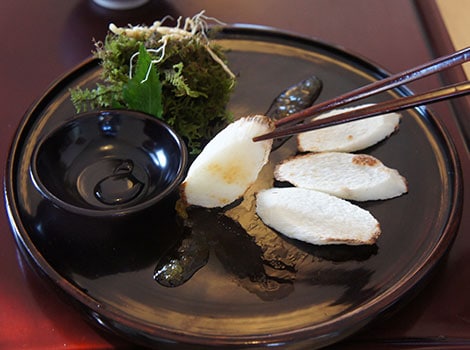 Atmosphere
Balwoo Gongyang Vegetarian Restaurant serves its food in private rooms which are very comfortable to sit in. The architecture of this place captures light as no other place does, and the decoration is modern. The staff is really friendly, knowledgeable, and speaks English, that makes it really easy for foreign customers to communicate with them. The dining environment and service is lovely, and the food is excellent. Overall it has a cozy feel to it and the servings are also pretty generous.
You will also like: