Sukkara is a vegetarian restaurant in the Hongdae region of Seoul, South Korea. It serves meat, but vegan options are also available. They also label vegetarian and vegan items on their menu. Their vegan options include set meals and raw vegan desserts. They have vegetarian sushi, cashew cheese with bread, organic wine and beer, coffee and tea. Whatever they produce comes directly from a local farm in Yeoido, Pajeory. Their food categories include ovo vegetarian food items, vegan-friendly items, Japanese food, non-veg goods, wine, and beer. The busy streets of Hongdae are constantly changing with new stores and restaurants, but Sukkara Vegetarian Restaurant has been one of the oldest and most loved.
Sukkara Vegetarian restaurant services come at reasonable prices so that their customers can enjoy to their fullest.
How to Get to Sukkara
The main address of this place is 1F Sanullim Bldg, 327-9 Seogyodong Mapogu, Seoul, South Korea.
You can contact them using the number, +82-23345919 for more details. The timings can vary from time to time so calling them to confirm timings before checking in can be really helpful. You can check their facebook page if you want to know more about them. This place remains closed on 1st and 3rd Mondays of the month and the general timings for the rest of the days are:
Tuesday – Sunday from 11:00am to 11:00pm
Monday Closed
This vegetarian restaurant is connected to a playhouse opposite of Ethiopia Café. In order to reach this café, you need to walk out of exit 8 Shinchon Station right up the hill, go left opposite from the big church, walk over the small bridge, and there you can see Sukkara vegetarian restaurant on the right side.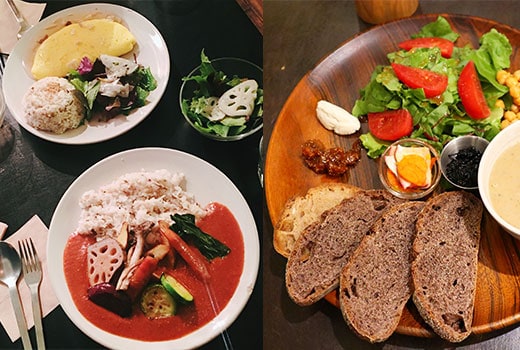 Best Menu
Sukkara vegetarian restaurant has seasonal menus. The chickpea salad served here is excellent. Their stew is tasty and perfect in its thickness. The veggies curry is thoroughly enjoyable too. The mixture of crispy tofu, rice, and vegetables are excellent. Also, they have a vegan meal with the addition of ham for the non-vegans. The chewy, wholesome bread and salad with the beans and tofu cheese are their specialty. The soup is amazingly tasty and creamy. Plus, all the food items are fresh, healthy, and made of quality ingredients.
Atmosphere
Sakkaru café is a small and beautiful café with pleasing aesthetics and outdoor seating. Located in the same building as the old Sanwoolim Theater in Hongdae, you can feel an old yet comfortable atmosphere. The place is really cozy where good portions of food are served. The atmosphere is pleasant too. The staff is courteous and efficient in serving delicious food. If you are coming to this place alone and opt to sit at the bar, you won't regret it as the place is really comforting in its ambiance. It has a little bohemian feel to it too, and the shelves are stacked with home-made pickles. The interior is charming.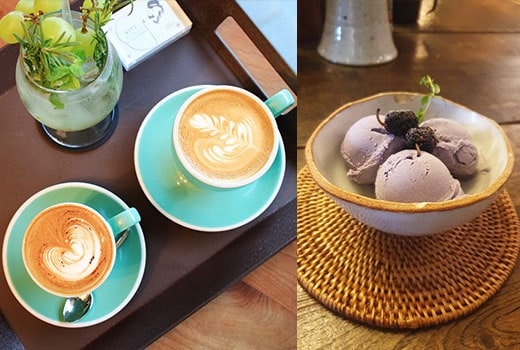 Vegan Dessert
Their café au lait is full of flavors and mouthwatering too. The iced plum tea is exceptional. The vegan cheese is sweet and creamy and makes for a great vegan dessert for a lot of people. The chai soy latte is another great drink served here.
You will also like