Apbbang vegan café and bakery is one of its kind in Ikseongdong, Seoul. It gives its customers amazing treats like smoothies, drinks, desserts, and other such baked items. All of the items that they offer are whole-grain and organic, with some of the products being raw and others being gluten-free, attracting the attention of people even more. Here, you can get delicious vegan, organic, and raw food items. Western and Asian vegan food items are also available. They use good quality ingredients for every item they make and provide these items on more than reasonable prices too.
Ikseongdong is one of the trendiest neighborhoods in Seoul. Not only will Apbbang Vegan Bakery be a popular spot, but also the Hanok cafes and unique shops. It will be the perfect place to hang out and explore.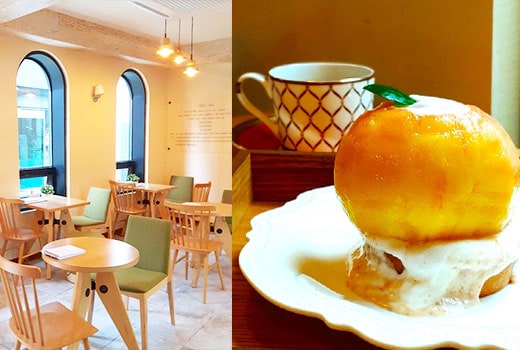 How to Get to Apbbang Vegan Bakery
The main location of Apbbang vegan bakery is Samil-daero 32ga-gil, Jongno-gu, 29-1, Seoul, South Korea.
The small alleyways are lined up with cafes and shops. Download the Naver map application so you don't get lost. (Best apps to use in Korea)
You can also contact them using the number +82-1039107498 for more details. The opening and closing hours of this vegan bakery can vary depending on the circumstances and weather etc. so, before coming to this place, you should check if they are open or not, and in case they are not open yet, check as to when they'll be open for the customers. This vegan bakery remains closed on Mondays and Thursdays, so set your timetable accordingly. The general timings of this place are:
Monday Closed
Tuesday – Friday from 11:00 am to 8:00 pm
Saturday – Sunday from 11:00 am to 8:30 pm
Before you go to this place to eat your favorite food, check through Instagram if it is available or not and reserve it for yourself, because sometimes, they tend to run out of their popular food items, which is almost every other item in their shop!
Best Menu of Apbbang Bakery
The earl grey tea with carrot cake makes the best combination on their menu. The house-made almond milk is also counted as one of its specialties. The delicious taste of green tea muffin, fig tart, and blueberry tart can't be explained in words. Beet-apple kombucha is made in the house, very refreshing, and makes for a great drink.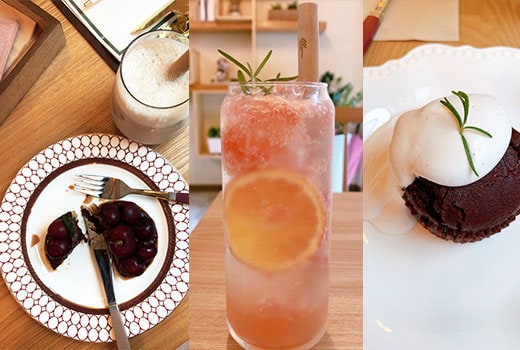 Atmosphere
The atmosphere in the vegan café in Seoul is lovely. The owners of this place are also very friendly and always ready to answer any query you may have in mind. They also speak little English, which proves to be really helpful for foreign customers visiting the beautiful city as tourists. Beautiful music adds to the calm environment around this place. One can sit here all day long and not feel even a tiny bit of boredom. The aesthetics of this pace are also great.
Vegan Desserts
Banana latte and chocolate latte are the specialties that can't be ignored at the Apbbang Vegan Bakery in Ikseongdong. The chocolate brownie tastes heavenly. The red velvet cake is exceptionally soft and tasty. Vegan yogurt and vegan ice cream should not be missed in any case. There is excellent news for those who are health conscious as this vegan bakery serves sugar free pumpkin pie layered with injeolmi. They also have yummy pastries that are made of coconut milk.
You may also like