There are many interesting and adventurous things that you can do in Myeongdong. And one of them is to experience the life of vegan Seoul. Myeongdong offers a few but excellent dining places for people who are vegan and would like to eat the traditional and cultural food of Korea in vegan style. More, vegan restaurants in Seoul build their dining places in a pleasant and enjoyable manner so that customers end up liking the healthy meals even more.

Finding a good place to eat in Myeongdong to satisfy your vegan side can be a tough job. But not anymore, because we listed out the best vegan restaurants in Myeongdong for you to make your taste buds happy.
[ Contents ]
Best Vegan Restaurants in Myeongdong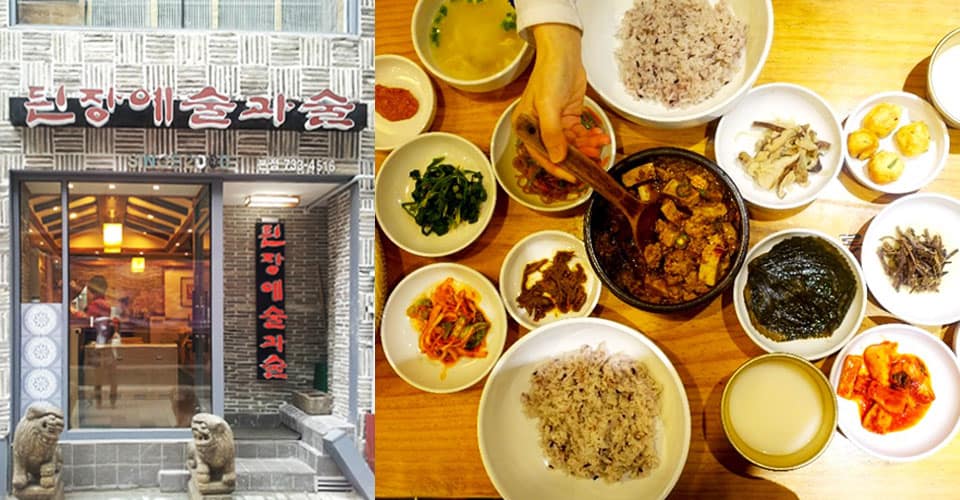 Soybean Paste Yesul & Liquor | 된장예술과 술
Location: 20 Samil-daero 15-gil, Jongno-gu, Seoul
Open Hours: 11 am – 11pm
As the name already gives away, this vegetarian restaurant serves excellent quality of soybean soup and other veggie dishes made especially for their vegetarian customers.

The tofu stew of this restaurant is highly in demand after their soft and crispy pancakes which are delightfully tasty. Furthermore, Korean food served in the restaurant is very remarkable along with the prices being simply reasonable. Also, you can try traditional Korean drinks, Makgeolli here!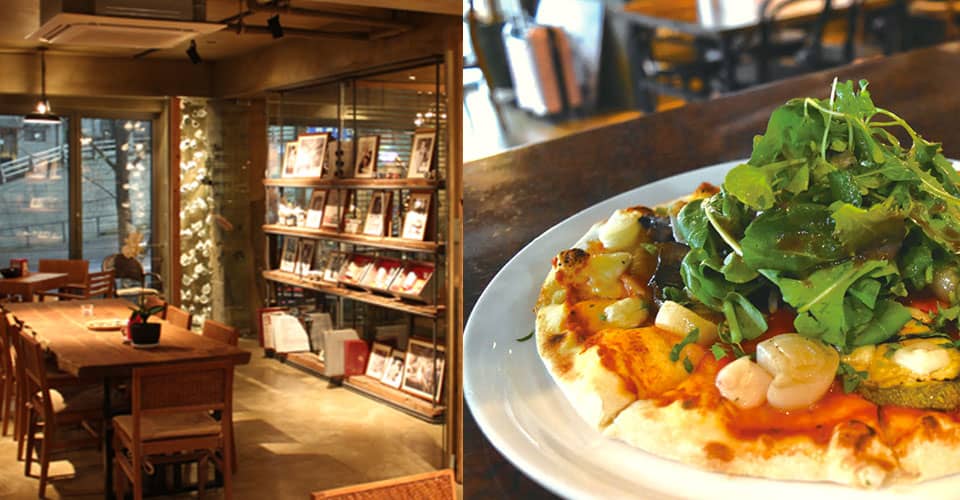 Location: 29 Sogong-ro, Jung-gu, Seoul
Open Hours: 11 am – 10 pm
Café Molinari is more than just a side street café. It's a complete dining place with a comfortable sitting area and a casual interior setting to make the café appear bigger from the inside.
Besides, you can order food from vegan options and non-vegan options available on the menu. It is an Italian restaurant located in Myeongdong for people who like the Italian cuisine of vegan Seoul. Furthermore, the place has fairly good reviews and people really appreciate the welcoming staff of Café Molinari and their behavior towards the customers.

The food is prepared with fresh ingredients, which enhances the taste even more. The menu range from mushroom risotto, carbonara, penne arrabiatta, margarita pizzas and a lot more along with multiple coffees and lattes.

But, you won't find any Korean dishes here. So make up your mind before going to this restaurant. Italian cuisine is a perfect alternative, when you're looking for someplace to eat which has nothing to do with Korean food.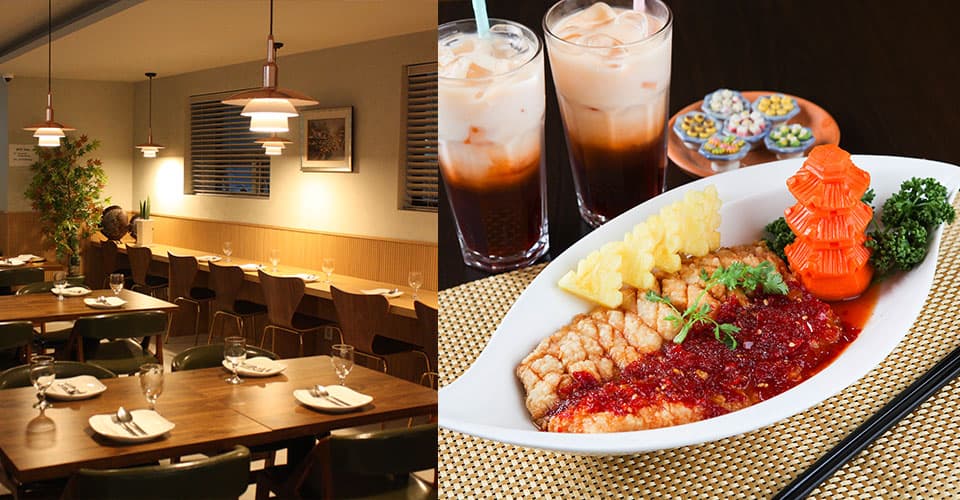 Location: 55 Myeongdong-gil, Jung-gu, Seoul
Open Hours: 11:00 am – 10:00 pm 
Asia is known for its food filled with spices and rich flavor. That is the reason behind Thai food being a very popular cuisine among Asians and tourists coming from western and European backgrounds.
Also, Thai food is getting popular in Korea as well. Thai Garden is suitable for both vegans and non-vegans. Cause their menu consists of food items like curry, seafood, salads and numerous tasty dishes of beef, pork and chicken as well. I would say seafood noodles are a specialty of Thai Garden!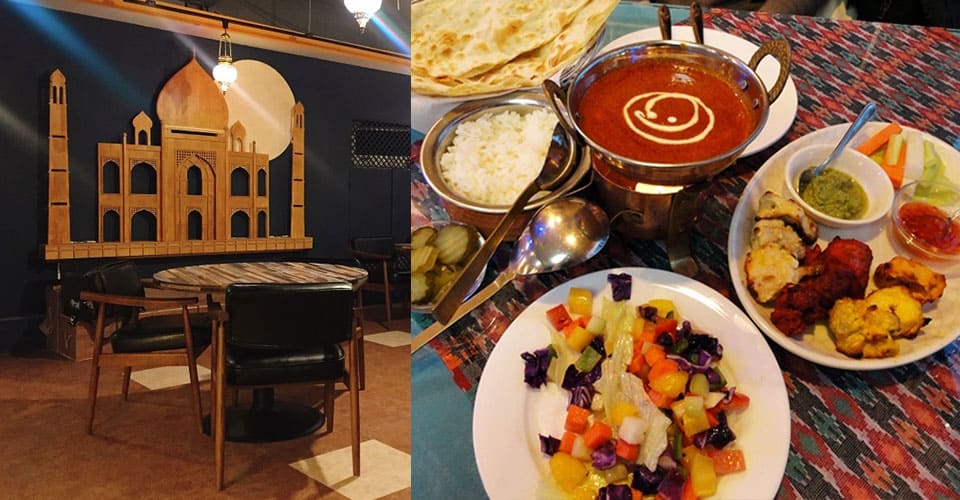 Location: 6 Jong-ro 12-gil, Jongno-gu, Seoul
Open Hours: 11 am – 10:30 pm
Indian cuisine is of the most suitable and popular among vegetarians all around the world. Since majority of Indians follow the religion of Hinduism which prohibits them from consuming meat. Though there are Indians who do eat meat but most of them are pure vegetarians.

So, Jyoti Indian restaurant is a popular place for Indians as well as people who are vegetarians. Indians use different kinds of spices, herbs, and ingredients which enhances their food with mouthwatering taste. Plus, it adds to the fact that you want to go back for more.

In addition, the menu of Jyoti Indian Restaurant has both non-vegetarian and vegetarian items. There's green salad, Samosas, fried vegetable Pakoras (deep-fried vegetables with chickpeas flour, Spinach pakoras, Masala Papad (Lentils crispy cracker with chopped tomato, onions, green chili and coriander), Dahi Vada (lentils dumplings topped with spicy savory yogurt and tamarind chutney), Chana Chaat (boiled chickpeas with black pepper and spices with topped onions, tomatoes, green chili and coriander), Finger potato chips and pani puri (fried round crisp with mixture of chutney, tamarind water, chickpeas and potatoes inside)  and so much more of vegetarian goodies for you to munch down.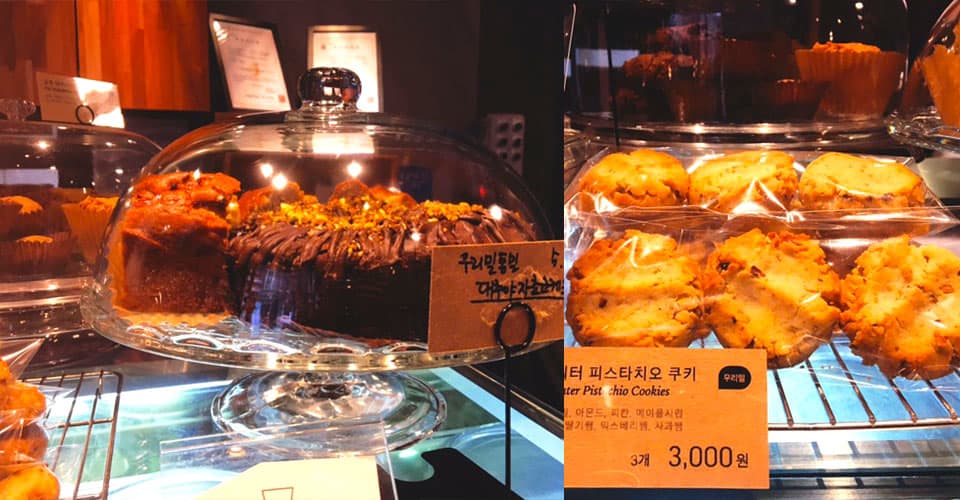 Location: 5-4 Toegye-ro 64-gil, Jung-gu, Seoul
Open Hours: 10:30 am – 8:30 pm
Oon's is a western-style bakery that serves you with all the oven-fresh baked goodies near Myeongdong. The place excels in providing its vegan customers with a vegan version of their cakes, muffins, pastries and other different types of desserts.

Moreover, there's wheat rose water pistachios, wheat rosemary chocolate chips, brown rice, wheat mix berry muffins, susu cookies, almond sticks, lotus cookies and all the rest of baked goods waiting for you to come and get them. And you don't need to worry one bit if the food is vegan or not. Because it surely is, they use bread which is gluten-free, with no butter, no milk or eggs in any of the food they make.


Hope my list of the best vegan restaurants in Myeongdong would be helpful and enjoy your meal in Seoul 🙂